Communidad Cristiana, Tenancingo, Mexico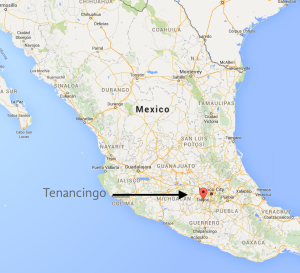 Communidad Cristiana is a church in Tenancingo, Mexico that Christ Community has partnered with for years, to bring the gospel to their region.  Communidad Cristiana is experiencing much growth, but we do not wish for them to do it on their own.  Christ Community desires to partner with them to help alleviate the financial burden of that growth.
As we grow towards being a community who experiences the receiving and giving love after the pattern of Christ, we wish to do all we can to help our brothers and sisters in Tenancingo.
We ask you to prayerfully consider becoming an active part in supporting the work of His Kingdom. Please use the form below to give toward this cause, but make sure to mark "Tenancingo" in the comments section.
For more details on this endeavor, please click here to listen on Pastor John's teaching, "23".
The form below can also be used to give a general tithe or offering.
Giving doesn't just have to be on Sundays
Why Give?
2 Corinthians 9:7 tells us, "Each of you should give what you have decided in your heart to give, not reluctantly or under compulsion, for God loves a cheerful giver." When we give, it is an act of worship to God and service of love to our community.
The Bible teaches us that we worship the Lord with our tithe (Malachi 3:10), which is the first fruits of our income. When we feel called to give over and above our tithe, we do so as an offering.
Funds given to the church are used to support missions trips, as well as care for missionaries stateside and abroad. We also desire to help those in our community that need some extra assistance. Your donation will also be used to cover building expenses, support the staff and ministries of the church, as well as other needs as they arise.
Your generosity enables us to help more people experience a life-changing relationship with Him.  We are truly grateful for your donation and hope the convenience and simplicity of online giving will be helpful to you.
Use the secure form below to conveniently give a general offering, tithe, or support a specific ministry. Would you like to designate your gift for a specific purpose? Just add a comment before you submit the donation.