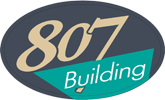 The 807 Conference Center is conveniently located in historic, downtown Ottawa. In the building, we have rooms and packages available for rent that will fit all budgets. Our pricing varies depending on the room size and the amount of time that you need. Visit our website, so we can set up your next event, today!
A flexible space in the heart of Ottawa that exists to serve the city
Downtown?! In what was a department store?! Let us tell you the story of how we came to meet in the 807 Building in downtown Ottawa.
Prior to this move we were meeting for 7 years in what had been a library building. We had a 10-year lease, but got evicted 7 years into the lease. Our rent was only one dollar per month and we had paid through the end of the lease. All was going well, until one year we submitted the annual verification of insurance to the library system who owned the building. We then learned that every board member and the board president had changed since the original lease, and the current administration didn't even realize they owned the building until we sent in our paperwork. When they investigated the details of the property, they learned that the building had been built with government funds and had a rule attached saying that no church could lease it. They regretfully, and kindly, informed us that we needed to vacate but that they hoped we would enter the bidding process. We vacated the building and set up a tent on the adjoining property thinking we would meet there only a month. Even though we were the only bidder on the building, what we offered was not what they had hoped. They asked us to stay in the process to see if we could meet in the middle.
One month turned to two, turned to three, when changing weather reminded us that a decision would have to be made soon. That was when a core conviction of ours led us to our next step.
We believe there is only one church made of many congregations in a city. We decided we needed to check in with the elders of the larger city-church. Our elders gathered with several other pastors with whom we had close relationship. We expected they would hear our story and urged us to pay the price to get back into our building before winter. After all, we had spent significant money remodeling it to suit our needs. Instead, they told us they never liked us meeting out there anyway. It was too close to the edge of the city and not many folks knew we were there. Further, given the young demographic of the congregation, they wanted us to consider moving downtown and bring our life to the middle of town.
We commissioned one of our elders to begin a search. Before long he, Karl Norem, led us through what was then known as the Famous Building. The owner agreed to sell at a discount and we agreed. Thus began our multiple year renovation of what is now the 807 Building on LaSalle Street in Ottawa.
Quite intentionally, the main floor of the building is a beautifully appointed coffee shop called Jeremiah Joe Coffee. Open 7 days per week it has become what one newspaper called "The Living Room of Ottawa." Every day you can see all ages of men, women, children, and young people gathering to connect, just relax, or do business. Open mic nights and other entertainment can be found on the stage of the shop, and community gatherings, plays and civic gatherings also use our gathering spaces.
A coffee roasting company and a retail store round out the main floor. Counseling offices can be found on the lower level, as well as classrooms available to rent, and the church gathers on the upper level on Sundays.
Several benefits have come to Christ Community because of our move into the 807 Building. For one, winters are warmer not being in a tent! But also, we have been able to bless the city by becoming a living room in which to gather. And because of this, we have seen the transformative value of hospitality to the point that it has grown as a key component of our relational value.
We invite you to stop in, whether it's for coffee, conversation or gathering with us upstairs.